project management by lionel victor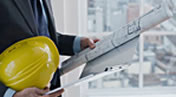 Project Management

Feasibility
Pre-Construction
Construction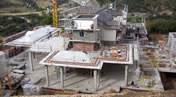 Site Construction Management

Site coordination.
an exclusive personalised service
Victor Management SL and Lares Consultancy Ltd, operating under the commercial name Lares, was set up in 2000 specialising exclusively in project managing the construction of private villas for the self-build International Clients in Gibraltar and mainly in the Costa del Sol.
In 2005 Lares assisted in consolidating an international and prestigious luxury villa developing company, Amiri Developments, in Spain, acting as both the project manager and site manager in some of their most recent developments amongst which a number of award winning properties appear.
Lares is also very active in the industrial constructions in Gibraltar.
the services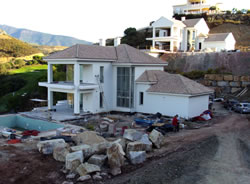 Site Construction Management
In addition to the other services a site coordination is sometimes a requirement when Clients wish to contract all the different trades SEPARATELY AND INDIVIDUALLY and purchase finishing materials, fixtures and fittings DIRECTLY. This requires Lionel Victor's permanent on site management.
Project Management
Phase 1 – Feasibility
• Technical and commercial assessment of Plot of land.
• Preliminary budget costing and planning of project.
• Basic Legal and tax consultancy.
Phase 2 – Pre-Construction
• Coordination of Architectural, Structural and Installations design.
• Assistance in the obtaining of building permits.
• Tenders, evaluations and assisting the Client in choosing contractor(s).
• Checking costing of works based on technical project documents.
• Propose design modifications, if necessary, to reduce costs and meet budget.
• Production of detailed planning of works.
• Preparation of project Cash Flow Program.
• Preparation of building contract(s).
Phase 3 – Construction
• Budget control during works.
• Implementation of a Risk Management system of the works.
• Overall Site Coordination and Supervision of special trades.
• Organising and chairing of regular site meetings with Contractor(s),
Suppliers and Architect(s).
• Validation on a monthly basis the progress of the works executed.
• Assistance to the client in selecting finishing materials, kitchens,
bathrooms, home cinemas, spas etc.